I'm so excited to bring you my very first guest blogger! Tish is a good friend of mine and owner of the awesome blog:
sugar + razor blades
; she has graciously accepted to do a very special Christmas post. Don't forget to keep your eyes peeled for some more great things here on Rock, Paper, Knit, including an upcoming interview with Etsy seller: Lara from
AlleePhoto
.
-*-*-*-*-
Hey, Rock, Paper, Knit readers! I'm Tish from
sugar + razor blades
. Josey asked me to do a Christmas DIY for you all, so I thought I'd do something a little different from what I usually do on my blog. Christmas nail art! I'm no pro, so these are all pretty easy ideas.
Here's what you'll need: red, green and white nail polish, a clear top coat, and a tiny paint brush.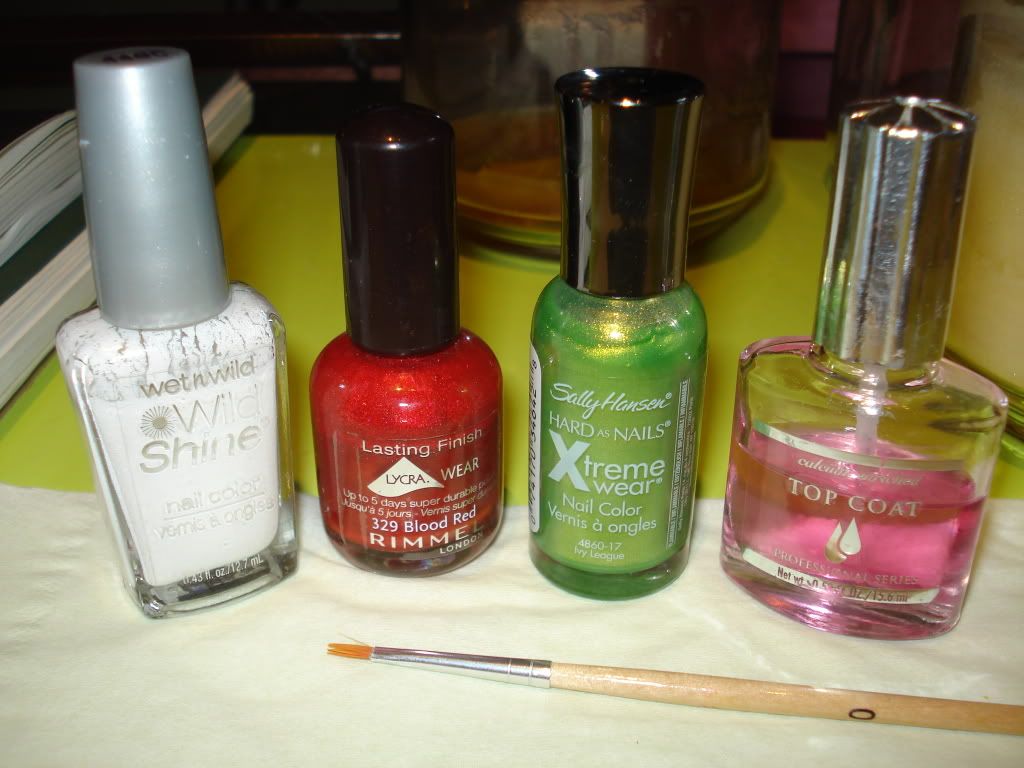 Let's start with the easiest pattern. Just red, white and green stripes. Start by painting the bottom half of your nails white. It doesn't have to be a clean edge because you're going to paint over it.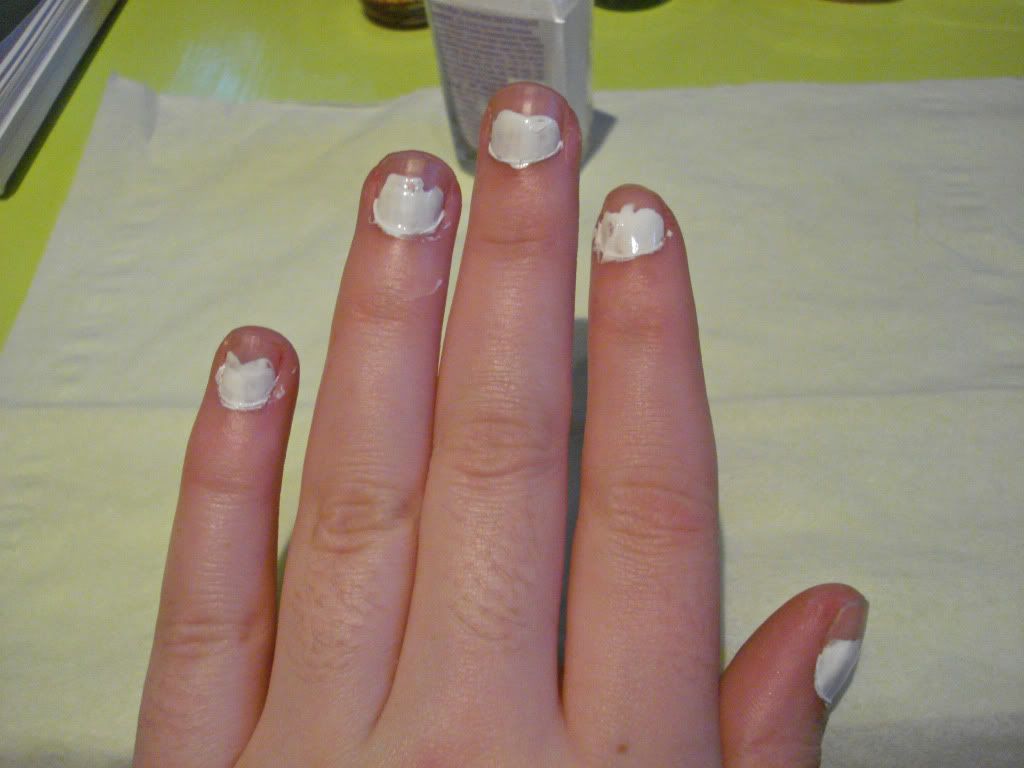 Next, paint the top half green.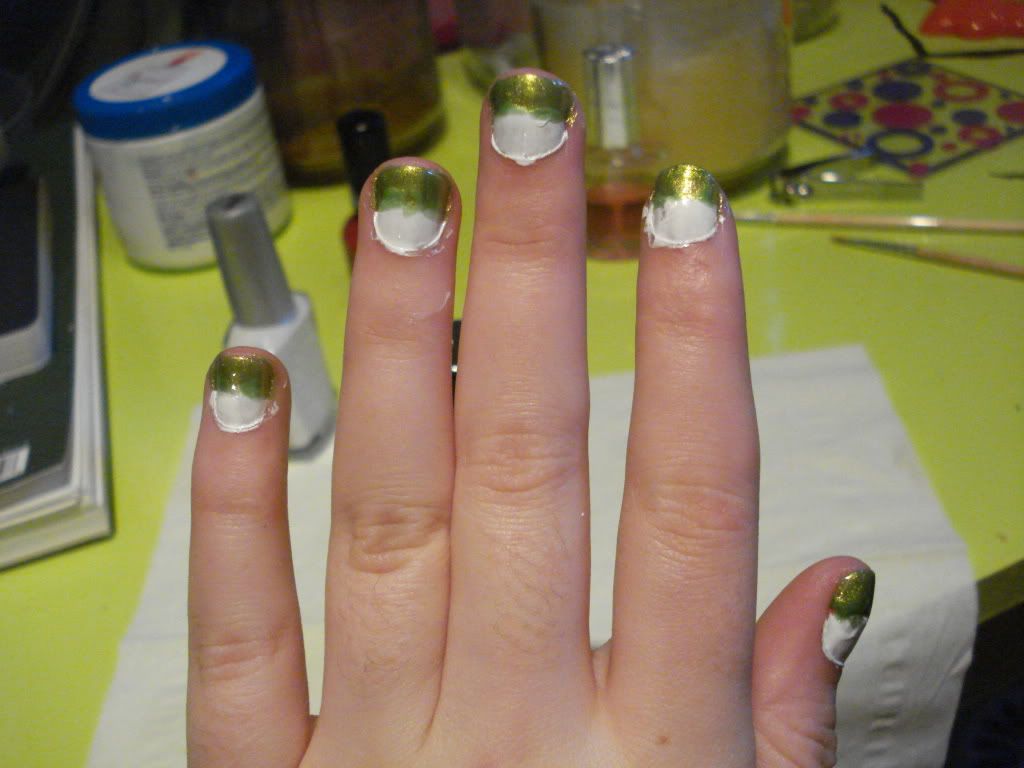 Then finish it off with a red stripe in the middle. Wasn't that easy?
A little more complicated, now. Candy cane stripes. Start with white nails.
Then carefully (with your tiny paintbrush) paint three diagonal stripes in red. You could also do red and green, if you wanted to.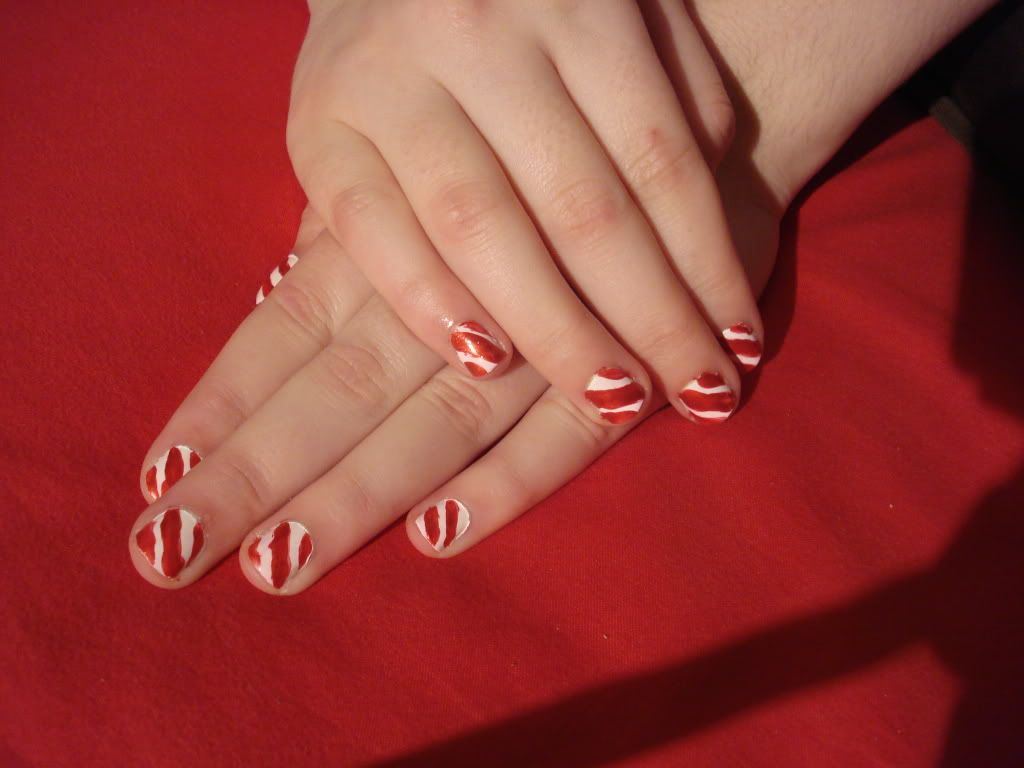 Bonus points if you dress the rest of you like a candy cane, like I did!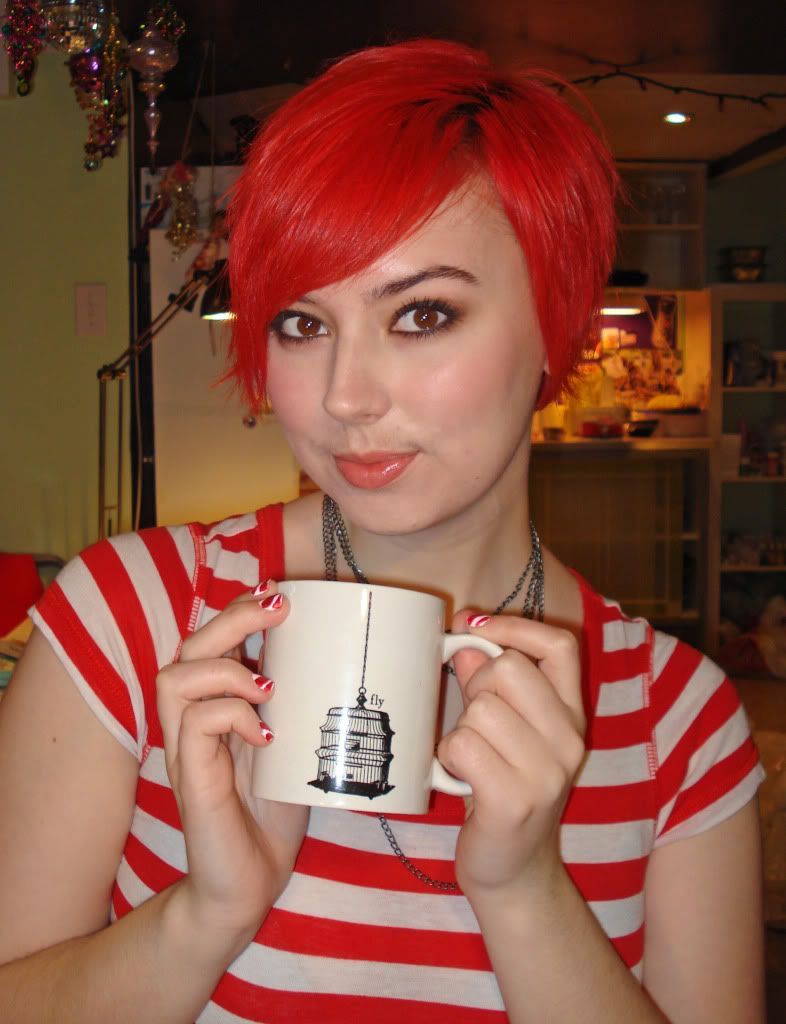 Now this one is pretty tricky. Little Christmas presents! Make sure you give yourself plenty of time so that each layer can set before you do the next one, or else they will end up a mess like mine did. (I was in a hurry.)
I did mine all different colors, but you can do just one color combination for all your nails. Paint your nails your base color.
Then paint the "ribbon". I think it looks much cuter when the lines cross off-center.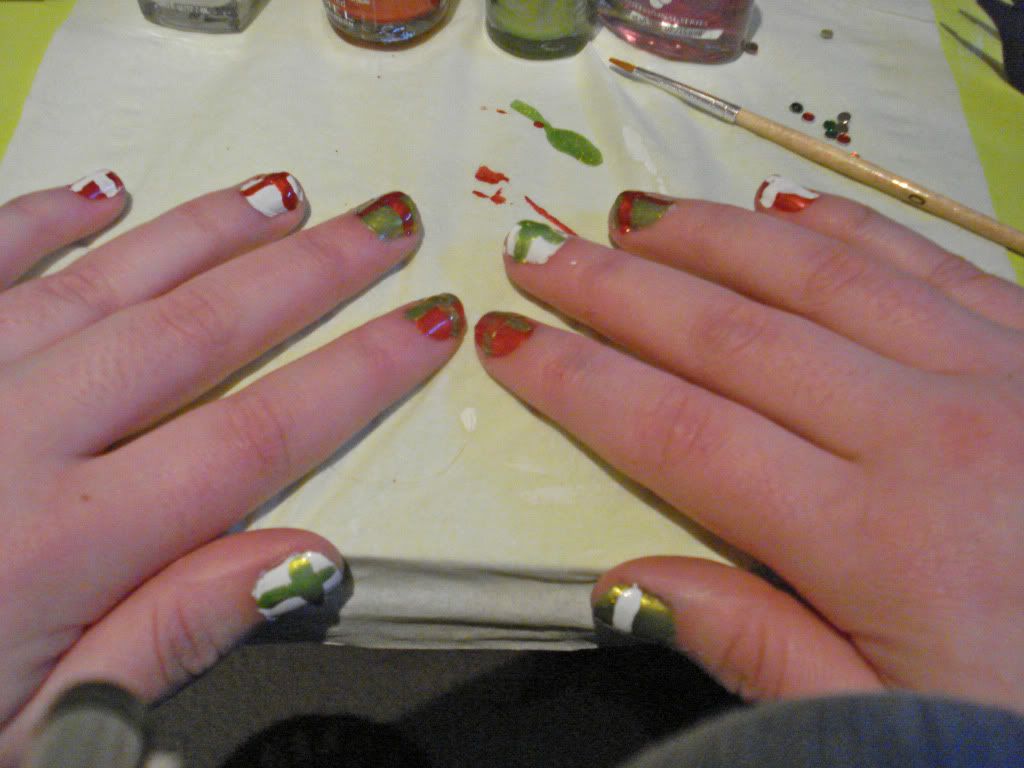 You could leave them like that, or add rhinestones like I did.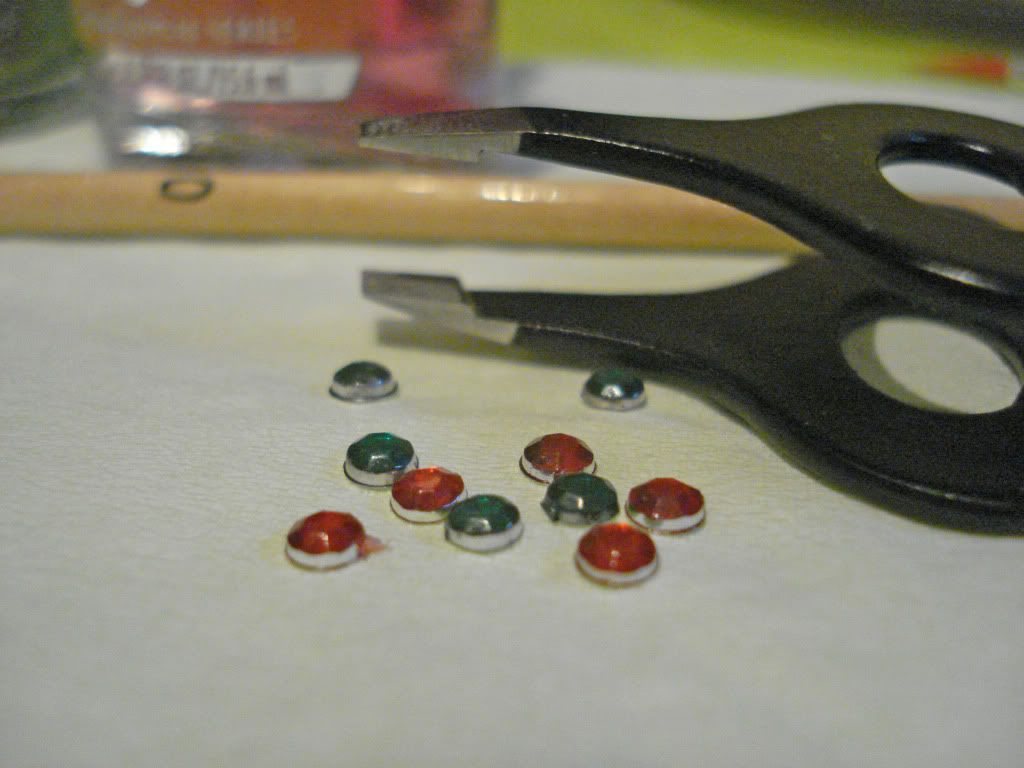 Use tweezers to carefully place the rhinestones on your nails before they're completely dry. Then add a layer of clear nail polish over top of the rhinestone to make it stay on.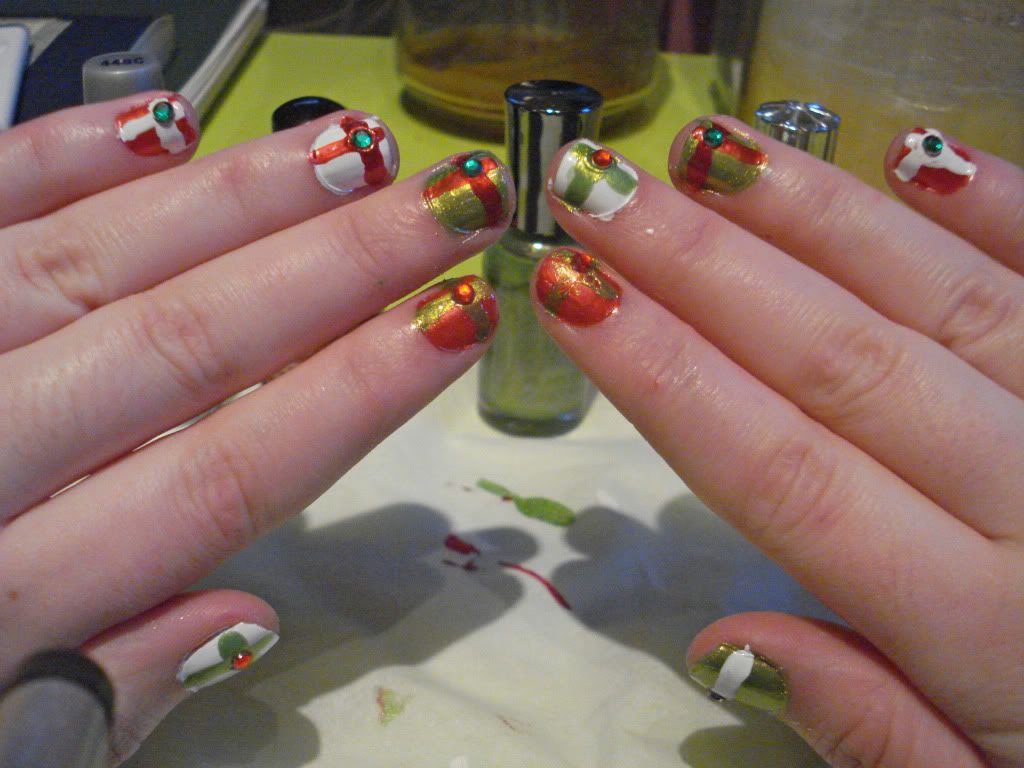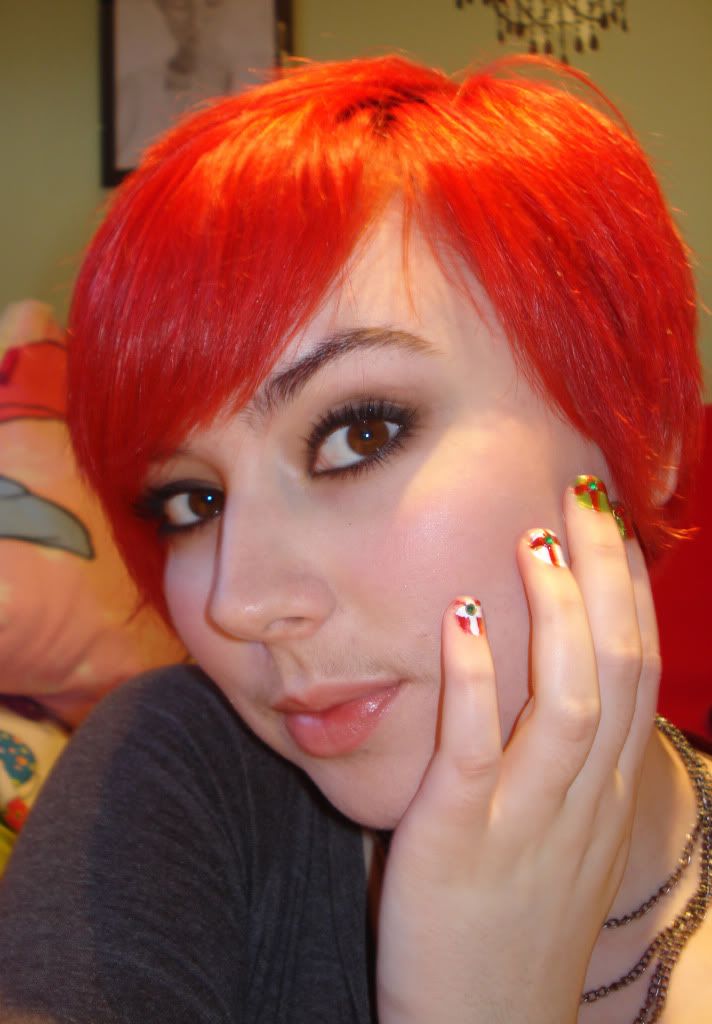 So, there are three easy Christmas themed nail ideas for you!
And here is some more Christmas nail art inspiration...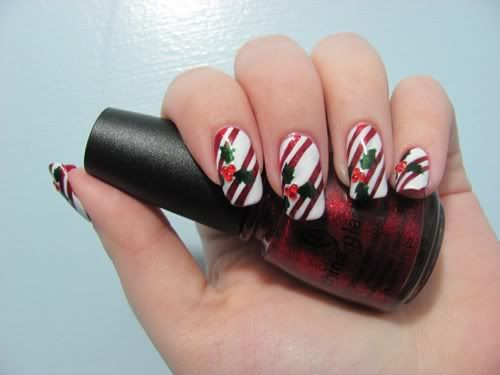 Thanks for having me on your blog, Josey! Merry Christmas to all and to all a goodnight!